Houston Airport Transportation (IAH)
Houston Airport Transportation
Texas Ground Transportation proudly offers private Houston Airport Transportation car services throughout the greater Houston, Texas area.
Whether you are on a business trip for a conference or vacation, or a local celebrating an important occasion or event, expect our highly trained chauffeur will escort you to any point outside the city safely and comfortably.
Our business is a privately owned company with the aim of assisting our clients in picking them up from, or  driving them to Houston airport in the safest and most comfortable manner.
By choosing us, you'll have plenty of time to focus more on the important things first without the hassle.
You'll find our choices of premium class cars and SUVs  to accommodate any type of Houston airport car service needs! Book easily by requesting a quote, by calling us or by making a reservation here
Texas Ground Transportation aims to serve our clientele with fast, efficient, professional IAH Houston ground transportation services that effectively suit any Houston travel needs! 
Know more of our services here and let us know how we can help.
LICENSED & TRUSTED IAH HOUSTON GROUND TRANSPORTATION COMPANY
We are a private airport car service provider for  IAH Houston ground transportation needs. Call us so we can book a schedule for a fast and safe professional car ride!
ARRIVE ON TIME
Our professional chauffeurs will see to it that you get to or from the Houston airport as scheduled so you won't miss your flight.
CLEAN, WELL-MAINTAINED VEHICLES
We keep a strict policy of hygiene and maintenance, and our clients experience the luxury and comfort in our well-maintained vehicles for a smooth ride.
PROFESSIONAL CHAUFFEURS
A professional chauffeur will be assigned to you along with their details so you can find and meet them easily.
Houston Airport Transportation Multi-passenger Car Service
Time is such a precious resource, and it's best used during your airport travel. That said, we proudly offer various Houston Airport Transportation services whether for business or for you and the family. We welcome individual and group travelers for on-time airport pickups.
We at Texas Ground Transportation have been serving Dallas, Texas and its nearby cities with the most reliable, professional, and safe transportation to Houston airport.
Our company is locally owned and operated and has been servicing our clients with the most professional Houston airport car service. You can rest assured that our team of chauffeurs are background checked and drug tested.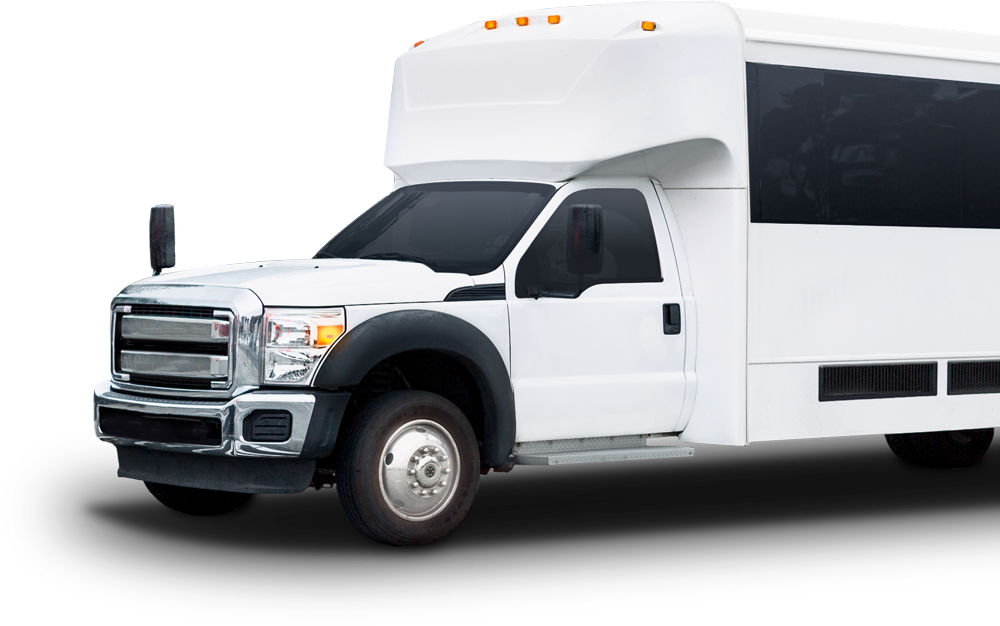 Texas Ground Transportation's experienced chauffeurs are very geographically knowledgeable and experienced the Houston area, knowing the fastest, safest route to get you to your destination with ease – including other routes to steer clear of traffic and other road hassles.
No matter what the event or occasion, you are welcome to call us for more information about our selection of transportation to Houston airport services—we're looking forward to assisting you!
We welcome individual and group travelers for on-time airport pickups. Send us a message today for your Houston ground transportation needs.
Houston Airport Terminal Information
Downtown Houston is located about a half-hour drive (23 miles) from the IAH Houston airport which serves as a hub for United. There are 5 terminals and are joined together by TerminaLink.
Terminals A, B, C, D, and E serve different carriers and a vast range of worldwide destinations. Within each terminal, passengers will find a huge array of shops, newsstands, bars, and restaurants. ATMs, banks, and other services can also be located throughout the 5 terminals.
Getting yourself accustomed to the airport itself can be time consuming. IAH Houston Ground Transportation transportation is available for many people who want comfort, privacy, fast ride, and safety. 
IAH Houston Terminal A
Terminal A gates has gates A1-A30, hosting both short-haul and domestic flights with the following carriers:
Air Canada

ATA Airlines

America West Airlines

American Airlines

American Connection

Atlantic Southeast Airlines

Comair 

Delta Air Lines

Frontier Airlines

SkyWest Airlines

Southwest Airlines

United Airlines

US Airways
IAH Houston Terminal B
Terminal B has gates B60-B91 and serves Northwest Airlines and Continental Express. 
IAH Houston Terminal C
 Terminal C has gates C14-C48 serving only Continental Airlines as its carrier.
IAH Houston Terminal D
 Terminal D has gates D1-D12 and hosts all international flights with the following carriers:
 AeroMexico
Air France

Air Jamaica

Aviacsa

British Airways

Cayman Airways

China Airlines

KLM Royal Dutch Airlines

Lufthansa

Pakistan International Airlines

TACA
 IAH Houston Terminal E
Terminal E serves Continental Airlines only and has gates E1-E24.
Frequently Asked Questions
1. What's usually the waiting time for your Houston airport car service?
Our drivers will typically drive to your location 15-30 minutes before your flight but this can vary according to your schedule.
2. How do I begin to make an airport car service reservation?
It may well be impossible to get to the airport without a car and some individuals have taken to commuting which can be a real problem and a hassle. Texas Ground Transportation offers a private DFW airport car service guaranteed to take you there on time.
3. How different are you from other Houston airport transportation companies?
We strive to stay on top of our game as Houston's airport car service provider: putting our clients' safety always first!
4. What's the best way to get to Houston airport if I travel with a group?
Booking a trustworthy IAH Houston ground transportation service is best for multi-passengers. You can rest assured that our service is a much better, easier, and safer choice for group travellers who need extra space for bags and other items. 
5. How soon should I make a reservation?
There really are no rules that prevent you from booking a reservation for transportation to Houston airport at the last minute. However, to make your trip all smooth and free of worries it's still best to call and book with us as soon as possible. A chauffeur will be designated to you with their details on the day of picking you up.
6. What time should I be picked up?
The drive to IAH Houston Airport from Houston, Texas is estimated to be about 25 minutes. As always, being fully prepared an hour before your flight is recommended to avoid any delays concerning your time of departure.